WELCOME TO AYALEX GROUP
AYALEX GROUP is a Small Business Enterprise, offering the opportunity to support people with initiatives and small businesses to grow. Our headquarter is in the USA with a regional office in TOGO for WEST Africa where we have legal presence in BURKINA FASO, GHANA, NIGERIA and SIERRA LEONE. Our group is specialized in Business Development, contract modelling, acquisition and procurement and we provide support in Project Management.
AYALEX GROUP is a Non-Vessel-Operating Common Carrier -NVOCC; we perform all services of an ocean carrier and we partner with premier enterprises to provide Logistics operation and Cargo/Freight forwarding support to Africa.
In Africa, we import for wholesale various products from electronic equipment to household products, we sell imports vehicles and auto parts from USA in addition to the promotion of Project Management and Self-Empowerment! Through our local representation, we are able to develop programs and strategies to assist companies for easier import of their products and supplies from USA to Africa for their own ventures. We further provide cargo clearing operations as selected destinations.
We help people with initiatives turn their dreams into realities. We have knowledge and expertise in Economic Analysis, studies of project feasibility with technical application of business modelling and Economic System Design. We apply Technics within the boundaries of Scope, Cost and Time. We provide our clients with necessary information to get their businesses started without any fears or headaches.
HAVE A LOOK AND KNOW WHO WE ARE
Since December 2008, the very lucrative trade in second-hand vehicles imported from Europe is experiencing an unprecedented decline in Togo. The advent of the Togolese Company of Evaluation and Control (COTEC), and the increase of the customs taxes which followed, are at the origin of the significant decrease observed in the importation of the vehicles in Togo. Since the setting up of COTEC, the new find of DG Bidamon of the Togolese Customs, the traffic of used vehicles has strongly decreased. From more than 1000 cars released per week to the Sahelian countries, we fell today to less than 500 per week. At the level of local consumption, the decline is more remarkable. More than 500 vehicles a week before December 2008 are currently recording less than 50 per week.
GET MORE FROM YOUR TAX RETURN WITH SOLID ADVICE FROM A TAX PROFESSIONAL
We'll work hard to make sure You get the biggest tax refund you can get. Let our experience and expertise track down every bit of the refund that you're due. We can also file your return electronically for maximum accuracy and so you'll get your money back quicker. More money and faster than ever before? You definitely deserve a raise!

Our core value is based on the virtue of excellence. Our mission is to support people with initiatives and small businesses to grow with quality services delivered with high standard and satisfaction within an integrated network of professionals at the grass root!!!
The vision of AYALEX GROUP is to help people with initiatives turn dreams into realities. We provide our clients with necessary information to get their businesses started without any fears or headaches. We work on plans while providing tools for success! Best of all, our clients never become old and forgotten clients but rather winning partners. We stay true to our Motto: Virtue, Dedications & Results! Every Client counts!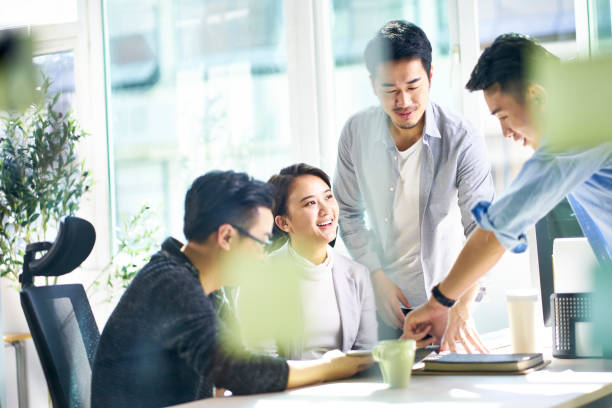 Most customers have simply abandoned the Port of Lome (PAL) to get their goods and vehicles through Cotonou Port in Benin, Tema in Ghana or Abidjan in Côte d'Ivoire.
At the origin of the dissatisfaction of the customers, the increase of the customs taxes perceived by the COTEC on behalf of the general direction of Customs on the used vehicles. Indeed, in December 2008, customs officials introduced a used-vehicle computer evaluation system piloted by COTEC.
Decryption of the chassis number of the vehicles from the databases obtained in Europe, Asia or the United States makes it possible to establish the selling price of each vehicle on the international market. Then the customs value of the vehicles is calculated on the basis of this price already largely revised on the rise and then increased other expenses such as the FRET.
At the level of local consumption a rate of 53% is applied to the value given by COTEC to small cars. The rate applied is 43% for trucks and 35% for tractors (Titans). These very high customs values ​​make customers flee to other ports in the sub-region. The phenomenon is increasing day by day since some customers who have tried to experiment by paying these very high customs values ​​do not come back and the Port of Lome is emptying more and more.
"COTEC is no longer a big affluence. Customers fall into taste, "confirms a customs inspector who requested anonymity. But despite everything, the customs authorities do not decide to backtrack.
How many are the freight forwarders, the mechanics, the electricians, the painters … who find themselves, now unemployed since the General Direction of the Togolese Customs had this inspiration to innovate in the field of evaluation and control taxes on used cars by creating COTEC?
Indeed, the traffic of used vehicles has taken in recent years, a very large dimension given the audience enjoyed by the Port Authority of Lomé (PAL) from merchants of the sub-region. Thus many Togolese from various professional sectors such as freight forwarders, mechanics, electricians, painters and even touts had their jobs guaranteed in this "come" vehicle business. But suddenly, the creation of COTEC has made things go sour for them and today some of them owe their greetings to the driving of motorcycle taxis whose activity is becoming more saturated.
Enter the text or HTML code here